November 11, 2021
The All-New BMW iX – Drive Pure Electric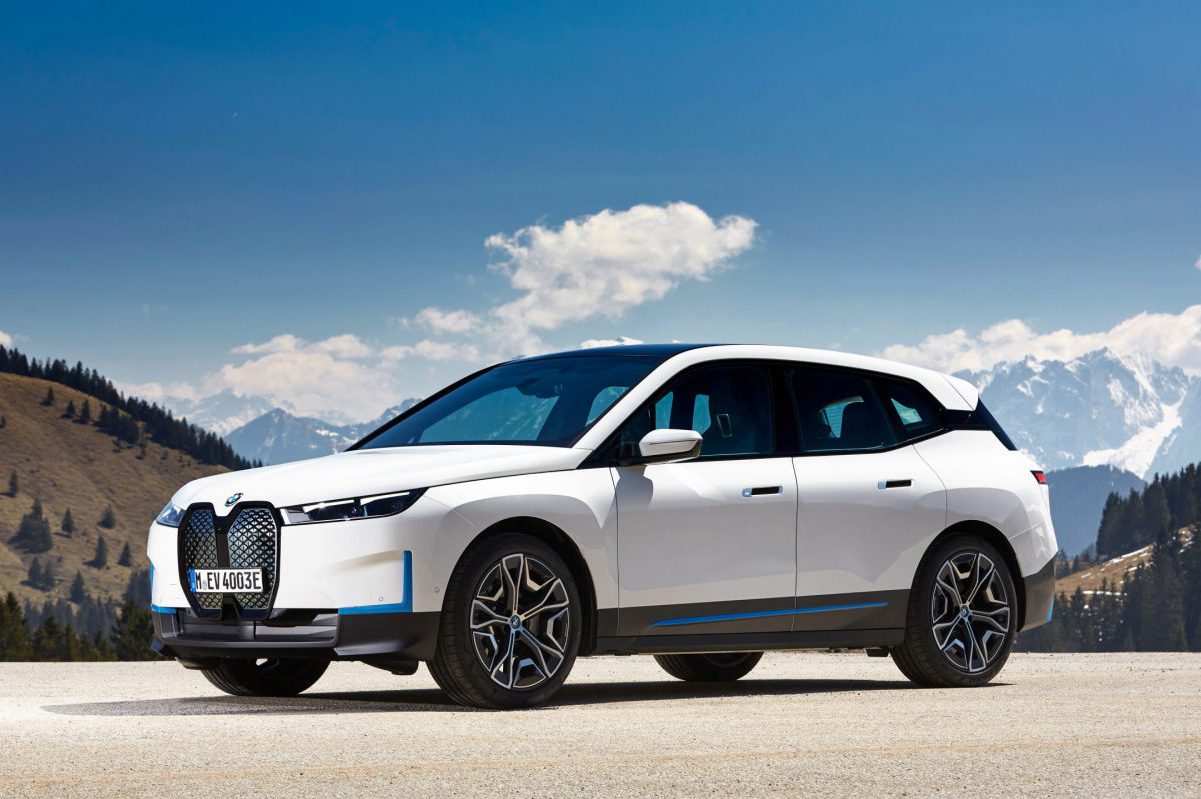 Lets address the elephant in the room, You may be inclined to possibly point your finger the way it looks. The design of the new iX SUV, which seems to mirror many BMWs these days, is perhaps best described as, hmm, unique, possibly even you can go as far as saying its a little bit toothy. After all, It's a massive, practical electric SUV meant to compete with the Jaguar I-Pace, Mercedes-Benz EQC, and Audi E-Tron.
It's a bit more traditional in terms of dimensions. According to BMW, it is essentially equivalent to the current X5 SUV on the outside, but it has an interior that is closer to the larger X7. The iX, being a full-fledged large SUV, really has more room than any other BMW 4×4, especially in the rear passenger seats. This is mainly due to the flat floor and the large distance between the axles, which caters for additional passenger room. 
While this new electric SUV may not have the option of seven seats, its inside does not look to be lacking in any sense of elegance, technology, or eco-friendliness. BMW's innovative Curved Display dominates the dashtop. This high-resolution screen bank integrates two separate displays (a 12.3-inch digital instrument binnacle and a 14.9-inch infotainment screen) to create one visually appealing continuous unit. 
You'll also receive a wireless charging pad, several USB-C ports, and a variety of integrated services. Then there's the quirky hexagonal steering wheel, as well as a revamped centre console with an updated version of BMW's prestigious iDrive rotary controller.
On the engine front, the iX will initially be offered in two configurations. Both incorporate an electric motor at each axle for all-wheel drive and a battery pack which is housed beneath the floor, but the performance levels separate the two models.
The entry-level xDrive40 vehicle has a 70kWh battery with a claimed range of 249 miles, generating a not too shabby 300hp, which equates to a 0-60mph time of about six seconds.
Above that is the xDrive50, which has a larger 100kWh battery that enables the iX to drive 373 miles on a single charge, according to BMW. This one has a total output of 500hp and can reach 60mph in less than five seconds.
Both cars have a slightly different maximum charge rate (150kW for the xDrive40 and 200kW for the xDrive50), but the long and short of it is that both will be able to go from 10-80 % capacity in less than 40 minutes utilising DC rapid charger. Plug in at home, and their batteries will almost certainly be recharged overnight.