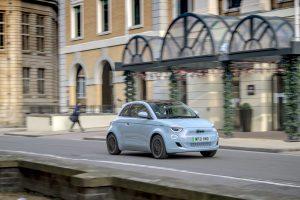 The leading men's lifestyle title was impressed by New 500's charm, effortless performance, and chic design, all of which harness a romantic city car that continues to make waves 65 years after the original Cinquecento hit Europe's roads.
In the 14th installment of the GQ Car Awards, the judging criteria has had a shake-up, with particular attention being paid to electric vehicles. While New 500's fully-electric powertrain ticks this box, GQ's panel of experts were further looking for vehicles that inspire and get pulses raising, while also upholding integrity in the automotive space.
Paul Henderson, Editor, GQ, said: "Of all the retro-styled remakes on the road today, the Cinquecento is undoubtedly the best. A romantic and reliable interpretation of the city car that first symbolized la dolce vita on four wheels back in 1957, the current 500 ticks every 'C' box you can think of: cute, chic, cheap, charming, clever, cool… you get the idea."
Henderson added: "If there is more fun to be had zipping around town, we haven't found it. This new-school take on a classic is total sprezzatura."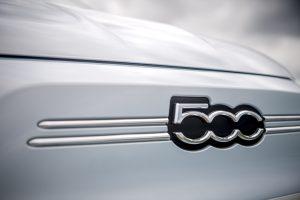 Greg Taylor, Fiat UK Managing Director, said: "Picking up our 25th international award from such an acclaimed title is a landmark moment in the ever-evolving success story of New 500. It is some feat that 65 years on from the launch of the original Cinquecento, the phenomenal work of our designers and engineers has allowed us to nod to our past and hold onto the 500's core values, while paving in-roads in the future of sustainable urban mobility."
The New 500 marks the third generation of this iconic car with a clear focus on sustainable mobility, modern design and affordability. Designed, engineered and manufactured at the home of Fiat in Turin, the New 500 is the first model in Fiat's history to be fully-electric.
The sustainable philosophy of the New 500 is reflected not only in the electric powertrain but also within the interior. The seats are made partly from Seaqual® yarn, the weaving of which produces a material derived from recycled plastic, 10-per-cent of which originates from sea and 90-per-cent from land.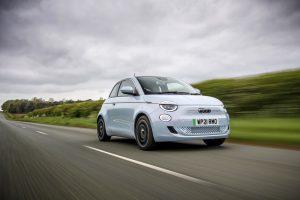 The car also boasts Level 2 Autonomous Driving technologies, enhancing the safety and comfortability of urban driving, a variety of battery options and a substantial driving range of up to 199 miles (WLTP) – the longest range of any electric city car on the market today.