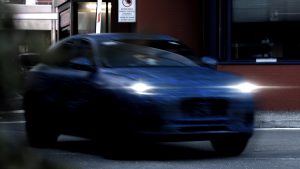 Maserati Grecale SUV release delayed
The Global Premiere of Masera tiGrecale, originally scheduled for November 16th of this year, has been postponed to spring 2022 in view of the background problems that have caused interruptions in the supply chains for the key components necessary to complete the car's production process.
In particular, due to the shortage of semiconductors, the quantity of production would not allow us to respond properly to the expected global demand. In fact, the new Grecale features ground-breaking contents, particularly in the connectivity and human-machine interface areas.
The Grecale is obviously of a comparable size to the Alfa Romeo Stelvio, with which it will share the majority of its underpinnings, and despite thick camouflage hiding most of the car's final appearance, the influence of the bigger Levante is unmistakable. It will also share much of its foundations with the Stelvio, and a completely electric version is expected by 2022.
SUVs are projected to account for 70% of Maserati sales by 2025, with saloons responsible for 15% and sports cars, such as the newly launched MC20, contributing for 5%.
The Trident is synonymous with innovation, passion and unique style. Driven by these values, Maserati is still hard at work in spite of the component supply problems hitting the entire transportation industry, and is determined to guarantee the continuity of its business.
Maserati is a brand dedicated to growth, and this will never change. The Grecale energy is not stopping: stay tuned from November 16th onwards.